Memorize the TOP 200 DRUGS
Tips and ideas to memorize the top 200 drugs.
(Besides flash cards)
---
Memorizing the Top 200 drugs is a difficult area of a program for new pharmacy technician students.


Normally, the first thing that comes to a student's mind when memorizing is mentioned is "
flash cards
". Personally, I'm not a fan of
flash cards
. I ordered some when I was first trying to memorize
drug names
, but I just couldn't get into them. Fortunately, I found alternatives that worked for me.

If flash-cards work for you, stick with them. But, if they're not your style, consider these alternatives :
---
USE A VOICE RECORDER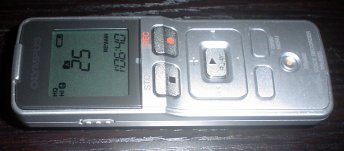 A helpful tool I used to
memorize the Top 200 drugs was a
DIGITAL VOICE RECORDER.
For me, repetition is key to memorization. Several times a week, I listened my DVR before I went to sleep. This is probably the easiest way to study and relax at the same time. I truly believe that I was able to retain the names much faster using this method. Hopefully this can work for you too.
You can pick one up for about $25 or less. After you pass the exam, you can likely find other uses for it. I still use mine regularly to rehearse speeches.



---
Scut Monkey Pocket Drug Manual
Scut Monkey

The
"Scut Monkey"
pocket drug manual is one of my favorite tools for learning and memorizing the Top 200 drugs. Unlike cumbersome flash cards, it's compact and convenient to take with you.
As you'll see in my video review of it, it isn't much bigger than a velcro wallet. Besides the information on the individual drugs, there are also sections on abbreviations and classifications to reference. The index in the back makes it super easy to look-up drugs by either generic or brand name.

For about 14 bucks, you just can't go wrong. Besides, you'll still be using this long after you pass the exam.




---

WALL POSTERS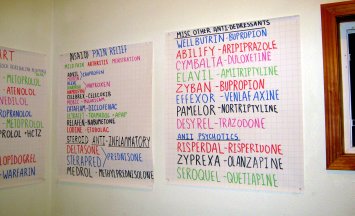 Another method I used to study the
was with posters. The project can be done using felt tip markers and a poster pad. All of the supplies needed to do this are at your local Office Depot, Staples, OfficeMax or (maybe) Wal-mart.

This idea may break some interior decorating rules, but it's only for a few months, right?


Memorize the top 200 drugs - Top of page.
---
Were would you like to go now?

Top 100 druglist

Top 200 Druglist

Site Map

Home Page